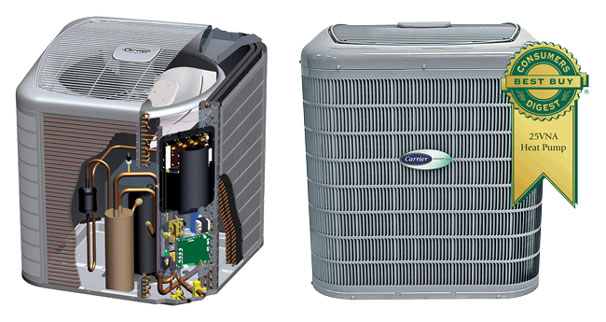 Carrier Systems
Carrier invented air conditioning
Carrier systems have been around for over 100 years. In 1902, Willis Carrier invented air conditioning. Round Rock and Georgetown is much more comfortable on our hot days of summer thanks to Willis Carrier for inventing this life changing technology.
Carrier has always been a leader with innovative design
Carrier has always supported there products with innovative design, such as their Infinity Series and Greenspeed Intelligence. Carrier also provides accessory's from wifi thermostats, surge protectors, UV lights, dehumidifiers, and indoor air quality products and much more. They pride themselves in quality and comfort to meet everyone's needs.
Carrier is about Comfort and Dependability
Comfort and dependability is why Carrier systems are trusted in more homes than any other brand.
Amtech Mechanical owner Bryan Malloy use Carrier products. Bryan has a Greenspeed Heat Pump in his home.
Amtech Mechanical is a Carrier dealer with Certified Carrier Technicians
Carrier requires all dealers and technicians to have Continuing Education every year. They now have a distribution center in Georgetown, Texas that supplies dealers in Georgetown, Round Rock, Leander and Cedar Park. We will be able to give you extra-ordinary service with this distribution center in our area.